Employment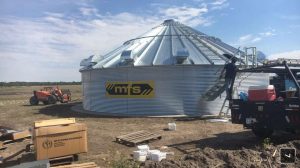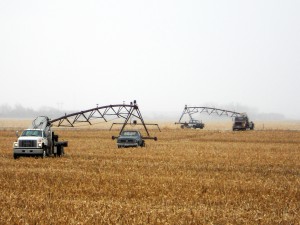 Advanced Irrigation Solutions is a Reinke Irrigation and MFS/Stormor grain management dealership, based out of Fremont Nebraska. We sell, build, and service pivots and grain bins all over the eastern portion of the state. Our business is owned and operated by Tyler Mensik. Tyler works side- by- side his Ag. technicians for all service jobs as well as builds. He knows firsthand the quality of work that the customer receives. That quality has created exponential growth in Advanced Irrigation Solutions. This growth has prompted us to look for talented professionals in the Ag. industry. Tyler is a big believer in treating his employees as his number one asset. This being said, every employee bring something special to the table at Advanced Irrigation Solutions.
 If you have experience or you are a motivated individual who is not afraid to learn and grow, WE ARE LOOKING FOR YOU! All employees are compensated based off skill set, customer service, team work, professionalism, and above all Passion For What You Do! We would like to hear what you can bring to our table. If you see yourself working for someone who cares about who you are and helping you grow as a professional please do not be afraid to reach out and see the opportunities Advanced Irrigation Solutions can provide for you!
To apply, call us at 402-721-0066, email us at sales@renikeirrigation.com or fill out our Contact form.
Service Technician
Build and service irrigation systems
Build and service grain bins
Must have valid driver's license
CDL preferred
Team player
Job Type: Full-time or Part-time
Required education: High school or equivalent
Required language: English
Required license or certification: Valid Driver's License or CDL
Service Manager
Platinum Plus Certification through Reinke or a like certification from a competitor
2 years service experience
CDL or willingness to obtain CDL upon hire
Clean Driving Record
Organize service Schedule
Communicate with customers
Communicate staffing needs per job demands with Ownership
Ensure all job logs and invoices are submitted at the end of day
Must be available for peak season service maintenance calls after hours or on weekends
Professional Voice Mail
Keep an open line of communication with ownership and employees
Follow Employee Handbook regarding a Drug free workplace and report any activity that may be a violation of employment handbook.
Team player
Job Type: Full-time
Required education: High school or equivalent
Required experience: Management for 1 year
Required license or certification: CDL or willingness to obtain CDL upon hire
Part-Time Parts Driver
We are looking for an experienced parts driver with a clean driving record to work here-and-there for parts hauls locally. Typically we will use a driver to get parts 2-3 hrs. away with a shop truck and a gooseneck trailer. On an average month one or two hauls will be scheduled. No CDL necessary but would be preferable.
Job Type: Part-time
Job Location: Fremont, NE
Required education: High school or equivalent
Required experience: Excellent driver- possible agriculture or industrial driving experience: 1 year
Required license or certification: Drivers license or CDL